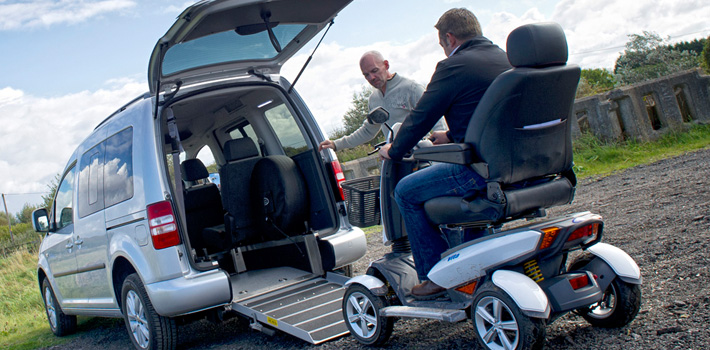 Lewis Reed's Volkswagen Caddy Life incorporates the latest in luxury and design. Compact and easy to drive, the Caddy Life offers a more spacious interior than other vehicles in its class, ensuring maximum comfort for drivers, passengers and wheelchair users alike.
The Volkswagen Caddy range offers more than any other vehicle in their class. Lewis Reed has designed these vehicles to have the longest and widest floors available on the market. They are versatile and practical ensuring maximum comfort for drivers and wheelchair users of all sizes.
These beautifully crafted vehicles are eye catching at all times. The standard interior is not only stylish, but offers free climate control and electric front windows. By choosing the Caddy Executive why not personalise your vehicle to suit you? – Leather trim in any colour, matching leather multi function steering wheel, privacy glass and alloy wheels. These are just a few optional extras for you to customise your vehicle and heighten your comfort. The exterior offers free metallic or pearl paint, colour coded bumpers, door handles and door mirrors.
Our specialist design team have made further improvements and conversions to these high specification cars. Quieter, smoother and more versatile than any other Caddy conversion available, Lewis Reed has built and finished these superb vehicles with only you in mind.
Original VW seating is used as standard in all Lewis Reed Vehicles.
The all new Flexi-seat® seating system from Lewis Reed retains the original layout of the Volkswagen Caddy Maxi. When needed combinations of  seats fold forward to allow plenty of room for a wheelchair travelling passenger, empty wheelchair or scooter. Seats can also be removed completely to offer more room.
With this vehicle the driver and two passengers are able to travel with  one wheelchair user, or using a bench seat, carry three backseat passengers as well as one wheelchair user. Providing you with a total of 6 seats.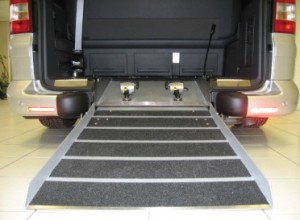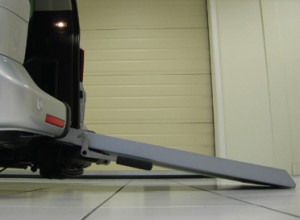 The integral TorSpring® ramp access system is lightweight, durable and simple to use and allows the vehicle to retain its stylish good looks.
The Lewis Reed Caddy Life is available in both manual and automatic transmission and comes with metallic paint, colour coded bumpers and mirrors, air conditioning and electric front windows as standard.
---
Navigation
Recent News